Africa, faced with its ever growing need to communicate effectively despite infrastructural challenges, GSM Operators in Africa also, Faced with the challenge of meeting this need with maximum service uptime guarantee in the rarest location or farthest environment. The Quest of putting up terrestrial infrastructure rural communities and remote environment becomes an unending yet costly task for GSM providers. With GSM backhaul via satellite, Today, GSM Operators can answer the question of communication needs regardless of the distance with cost effective solutions powered by Host Quarters.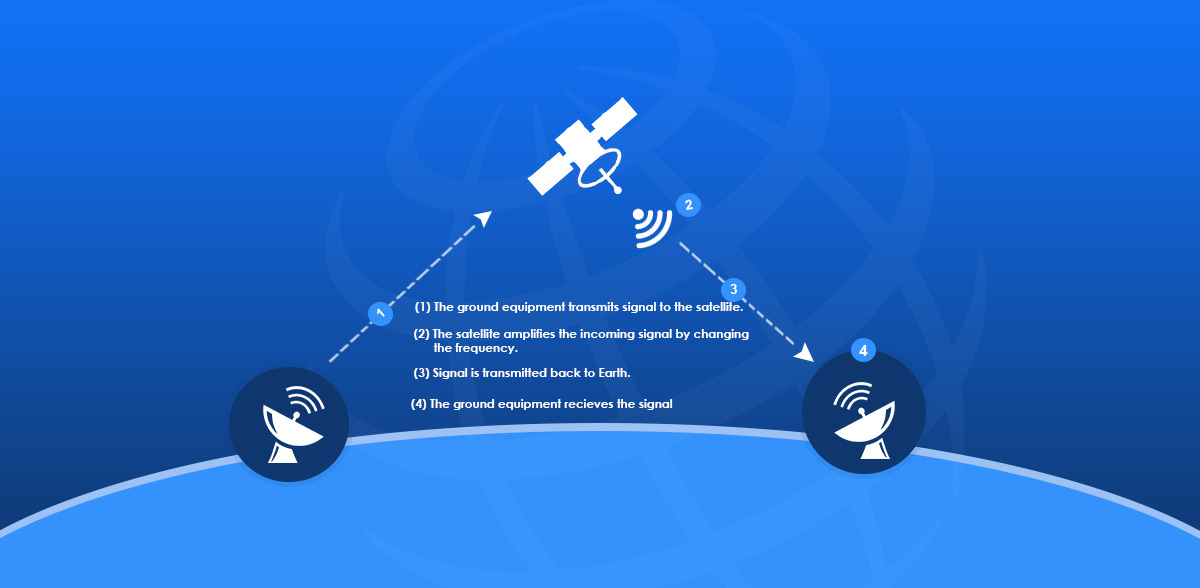 Host Quarters partnered with strategic satellite and space segment operators to provide GSM backhaul via satellite, allowing GSM operators in Africa to bypass the terrestrial infrastructure yet reach remote areas and extend GSM coverage, create a network backbone or a back-up solution for a terrestrial network, enabling an "always on" connectivity between remote transceivers and base station controllers, controllers and mobile switching stations. Host Quarters adopts strategic technologies to compress and optimize the use of satellite bandwidth capacity yet reduce transport costs across their towers.
Our Backhaul solutions via satellite allows for the customer routing equipment to dynamically switch traffic over the satellite in the event of a fiber outage.
Full mesh, single hop connectivity.
Bandwidth on Demand (BoD) operation, group satellite bandwidth sharing amongst remote sites.
Efficient bandwidth modulation with 8-PSK modulation option.
Service Area
Nigeria, South Africa, Egypt,  Algeria, Angola, Morocco, Sudan, Kenya, Ethiopia, Libya, Tunisia, Tanzania, Ghana, Ivory Coast, DR Congo, Cameroon, Uganda, Zambia, Gabon, Mozambique, Botswana, Senegal, Chad, Equatorial Guinea,  Congo, Zimbabwe, Burkina Faso, Mauritius, Mali, Namibia, South Sudan, Madagascar, Benin, Niger, Rwanda, Guinea, Sierra Leone, Togo, Malawi, Mauritania, Eritrea, Swaziland, Burundi, Lesotho, Liberia, Cape Verde, Central African Republic, Djibouti, Seychelles, Guinea-Bissau, The Gambia, Comoros, São Tomé and Príncipe and the Sahrawi Arab Democratic Republic, Bahrain, Cyprus, Egypt, Iran, Iraq, Israel, Jordan, Kuwait, Lebanon, Oman, Palestine, Qatar, Saudi Arabia, Syria, Turkey & Yemen